This cryptic video that has surfaced with a frightening Illuminati message has been decoded! From hidden "water" message regarding East Coast, to Run-A-Way written backwards! The creator of this video decoding it needs our help with a couple more of the hidden messages. However, it is clear—Get ready!
Mystery Image Enlarged! – ZERO GOOGLE IMAGE MATCHES
SEE MORE POSTS BY LYN LEAHZ?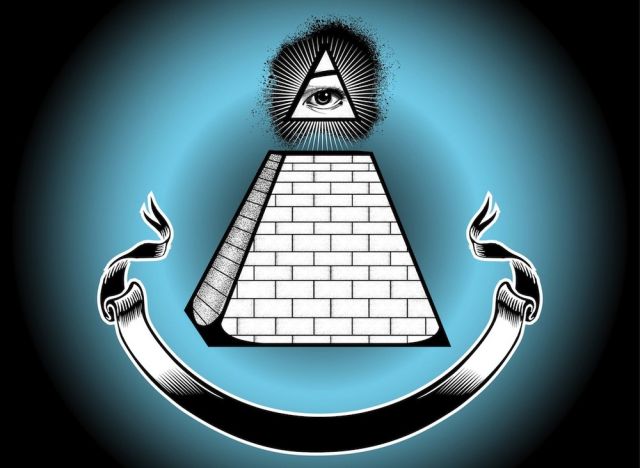 Photo Credit The Illuminati Cultural Movement and Controversy | SWEETEST VENOM
The Illuminati is the most powerful entity on the international scene. Its members come from the thirteen wealthiest families on the planet. Made up mostly of men, they control the world as puppet masters control marionettes.
They are the people that make the decisions for all of humanity. They set rules that both Nation leaders and their governments must follow. These rules are not set forth for scrutiny by the people, they are kept extremely secret. They know that if the people become aware of their behind the scenes control, the people will put a stop to their secretive forms of oversight.
Illuminati members have one thing in common, that is the ability to trace their bloodlines back for thousands of years. They are extremely cautious to keep their bloodlines pure as they pass through generation after generation.
This is done by interbreeding between bloodlines. This is the reason why there are those in the royalty class that marry other members of royalty. It is up to the parents to deem worthy mates for their children, marital decisions are arranged by the parents of these wealthy elites.
The power they hold is derived from occult practices, they participate in rituals of black magic. In this occult system, Money equals Power! Money creates power!
By having ownership over all international financial institutions, the petroleum business, and all of the most powerful businesses incorporating industry and trade, they have the ability to penetrate both politics and education. Through these properties, they own most governments of the world. If they do not have actual ownership of a particular government, they maintain control of it.
Even Hollywood and the Music industry is controlled by this group!
Published on Oct 31, 2013
YET ANOTHER "POLE SHIFT COMMERCIAL" Ya think they're trying to tell us something https://www.youtube.com/watch?v=LisQ5…
NASA HAS EDITED,AND MANIPULATED THE DATA QUITE A FEW TIMES HERE
http://ccmc.gsfc.nasa.gov/cgi-bin/SWM…
AARON SWARTZ (Co founder of reddit) was MURDERED FOR SPEAKING OUT ABOUT THE GOV. http://news.yahoo.com/aaron-swartz-fa…
Michael hastings MURDERED by govt for merely "researching" the govt.
http://www.youtube.com/watch?v=dUYMPZ…
If those 2 young men were MURDERED for simply speaking out about the NSA FBI etc, then there is no way in the world the NSA would let this FABRICATED "john fenley" live to pull a prank on the NSA by linking the NSA to the Illuminati. THAT IS A LIE THE ILLUMINATI IS TRYING TO HIDE BEHIND because the truth is if you type itanimulli.com into your browser you will be linked to the illuminati. This means the national security is the illuminati.
Why else would FEMA DHS create a CREEPY cryptic commercial with hidden messages and words written backwards telling people to "run away".
WAKE UP OR DIE SLEEP.
If you find that you liked this story, don't forget to hit the RECOMMEND CONTRIBUTOR button at the top of the page so that I can bring you more stories like this. I appreciate your interest and, it is a way to say thanks. Share this liberally with everyone you know and if there is anyone who can add futher information on this or related subjects, please feel free to e-mail me with that at JWilliams7497@gmail.com. All comments are welcome too. Please keep it clean and do not use profanity or Obscene language otherwise BIN's automated system will have it removed. Thanks so much!!!
You can also visit me at:
Be AWARE and be PREPARED, FEAR is not an option. Be safe everyone…